Water Heater Repair Services in Lakeland
Fix Your Water Heater Today
A broken water heater can mean cold showers and freezing temperatures in your home. While a cold shower might be refreshing in the summertime, it can get old pretty quickly. If you are struggling with a water heater that just is not heating water properly, it is time to give us a call. Samco Plumbing Services offers water heater repairs in Lakeland, Plant City, and the surrounding areas. With our help, you will be able to turn up the heat on your shower with confidence! Whether you are experiencing issues with your water heater or are looking to head off issues before they take root, our team of professional plumbers have your back. We offer same day water heater repair services to get your showers steamy again fast!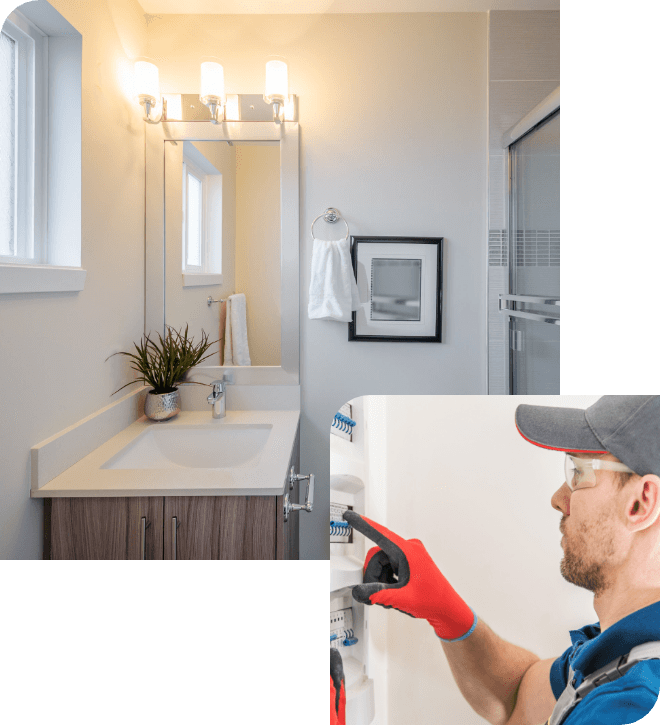 Contact Our Team of Plumbing Professionals Today at (863) 509-1718.
High Quality Water Heater Repairs & Maintenance Services in Plant City
Your water heater's main job is pretty straightforward: deliver hot water to your plumbing fixtures. Whether you are looking to take a hot shower or wash your dishes, hot water is an essential element of your day-to-day life. Without hot water, you and your family can be extremely uncomfortable. Additionally, a malfunctioning water heater can be costing you on your utility bills. It is important to get help right away if you notice that your water heater is not working as it should.
Keep an eye out for these signs that indicate that your water heater needs professional attention:
Brown, dirty, or smelly water
Clogged drain valve
Banging, rumbling, and other strange noises
Leaking or dripping water tank
Water that is too hot
It is not always immediately evident that your water heater is experiencing issues, but the signs listed above are a good indication that something is not right with your water heater. If you are experiencing any of the issues listed above, give us a call! One of our professional water heater technicians will be able to diagnose the problem you are experiencing and provide solutions to get your water heater working again.
To keep your water heater functional for the long term, we recommend regular maintenance of your water heater unit. With regular maintenance, you can catch issues before they arise, as well as extend the life of your water heater. Our team can perform maintenance such as flushing and cleaning your system, which can help prevent build up and other issues from forming. We will also be able to answer any questions you have about your water heater and its function, so you can rest easy knowing that your water heater is taken care of.
For help with your water heater, give our plumbing professionals a call at (863) 509-1718 or contact us online to get started today.
Professional Water Heater Repairs from Samco Plumbing Services
Samco Plumbing Services has provided professional water heater repair services in Lakeland, Plant City, and the surrounding areas for over 30 years. When your water heater starts showing signs of issues, give our team a call. Our team of professional plumbers will work hard to get your water heater up and running again in no time. We provide upfront pricing so that you do not have to guess what your water heater repairs will cost you. With our hep, you can get your plumbing fixed right the first time. Call Samco Plumbing Services today!
Questions about water heater repairs in Lakeland? Give us a call at (863) 509-1718 or contact us online today.
Check Out Our 5-Star Reviews
"I am very pleased with Joe's assessment and treatment"

- Renee Wilson

"I am happy with the work done."

- Phyllis T.

"SAMCO is the best: on time, professional, efficient and personable."

"I will be a lifelong customer"

- Mason R.

"Best I've ever had"

"How's that for honesty!"

- Susan C.
Contact Us Today
Call us at (863) 509-1718 or fill out the form below to get started.