Tankless Water Heater Services in Lakeland
Plant City Tankless Water Heater Installation & Repair
Have you turned on your water to wash dishes or to take a shower only to realize that all you have is cold? We all know how much an inconvenience that can be, but don't despair, you have come to the right place. At Samco Plumbing Services, we offer water heater repair and installation at an affordable cost. We will come out to your home and troubleshoot your water heater to diagnose whether it needs a simple repair or replacement. We specialize in all types of water heaters such as, the traditional electric, gas, and the tankless systems.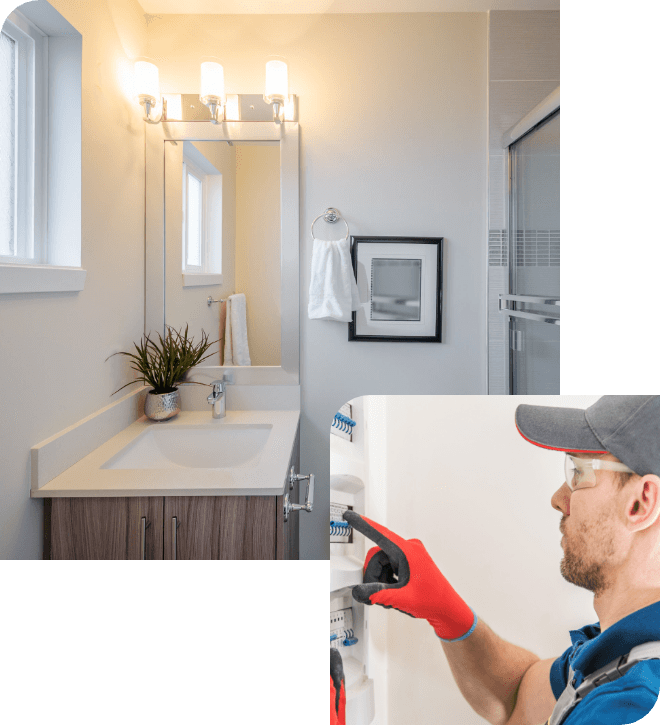 Contact Our Team of Plumbing Professionals Today at (863) 509-1718.
Tankless Vs. Traditional Tank Water Heaters
The tankless water heater is relatively new and is more energy efficient than the gas or electric types. But none the less, the initial cost of the tankless system is relativity greater, the overall savings and benefits outweigh the cons.
The pros of a tankless water heater include:
You set the temperature of the water instead of having it scalding hot
Lasts about 20 years longer
A lot smaller than a traditional water heater
Wont bust open or leak out and flood homes
Helps lower energy cost because its not having to keep water heated at all times
The old types take up more space in the landfilled and can be costly to recycle
Endless supply of hot water
The cons of a tankless water heater include:
Since water is heated as needed, takes a moment to get warm
Initial cost and installation is much greater
System needs to be placed closer to kitchen and or bath areas
During high-volume use, the water may not be able to be heated as quickly as it is required. We have offered you the pros and cons of the different systems so that you can decide what is best for you and your family when it's time to replace your old water heater system.
You may ask why you should call us for your repair or installation. Simple, with our professional service and guarantee you, and your family can have a piece of mind that your water heater repair or installation is done correctly.
Call us at (863) 509-1718 or fill out our online form for your appointment.
Schedule Your Service Today
Ready to begin enjoying all the benefits from switching to a tankless water heater? Call us today at (863) 509-1718 or contact us online. We are your Lakeland tankless water heater specialists!
Check Out Our 5-Star Reviews
"SAMCO is the best: on time, professional, efficient and personable."

"I will be a lifelong customer"

- Mason R.

"Best I've ever had"

"How's that for honesty!"

- Susan C.

"I am very grateful for them and would highly recommend them."

"Prompt and professional service"

- Candice F.
Contact Us Today
Call us at

(863) 509-1718

or fill out the form below to get started.