Lakeland Emergency Plumbing Services
Emergency Plumbing in Plant City
Finding an emergency plumber is not really a very difficult task. With all the information that is available online the task has become even more simple. The real difficulty comes in determining if the plumber does quality work.
When you have water spewing all over your kitchen and can't get the valve turned off, you are more worried about finding a plumber, quality is just an afterthought. This is part of the problem. Often, we don't think we will ever need a plumber and then when an emergency strikes, we are unprepared.
One of the best ways to have the added security of not needing a plumber is by getting to know them before there is an emergency. Plumbing problems usually rise because broken parts or worn materials. Often if you are paying attention to your water and plumbing facilities you will notice the signs. That is the time to get it taken care of, don't wait for it to become an emergency.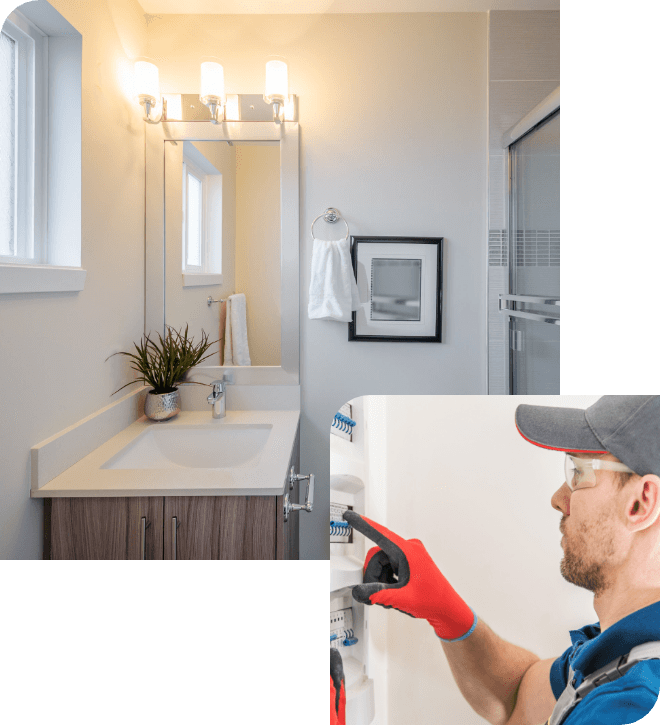 Contact Our Team of Plumbing Professionals Today at (863) 509-1718.
Before Calling a Plumber, Do Your Research.
When you are looking for a plumber, there are many different options. You can check on the internet to look for plumbers in your area. You should also ask friends and relatives who they have used. Another good resource is home improvement stores or plumbing supply stores. They are usually familiar with the plumbers in the area.
After you think you have found one, be sure to check with the Better Business Bureau to make sure they don't have any complaints against the plumber or his business. You should also check with the licensing department in your area to make sure that the plumber has a valid license and that they carry insurance.
This seems like a lot of work, but if you do it before it's an emergency you can be sure that the plumber you are getting to do your job is the right one for you and not just one that came in an emergency. There is little more frustrating than having an emergency and thinking you are getting help, only to find out that the one who is "helping" really is just creating a bigger problem. Either they charge an outrageous amount or cause greater problems because they do shoddy work.
Contact our Lakeland professionals today by calling (863) 509-1718.
Call Our Lakeland Plumbing Experts Today
You will not have to worry about finding quality emergency plumbing service if you put in some time to find a reliable plumber before it is an emergency.
When you have an unforeseen emergency in the middle of the night, don't panic. Just call Samco Plumbing Services now at (863) 509-1718 for immediate assistance.
Check Out Our 5-Star Reviews
"SAMCO is the best: on time, professional, efficient and personable."

"I will be a lifelong customer"

- Mason R.

"Best I've ever had"

"How's that for honesty!"

- Susan C.

"I am very grateful for them and would highly recommend them."

"Prompt and professional service"

- Candice F.
Contact Us Today
Call us at

(863) 509-1718

or fill out the form below to get started.